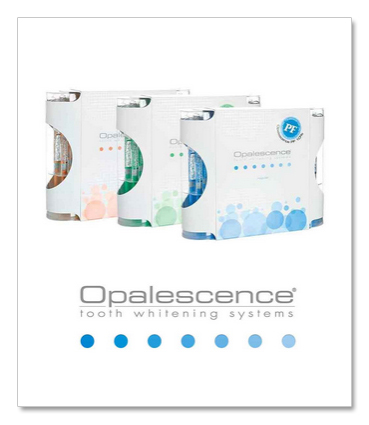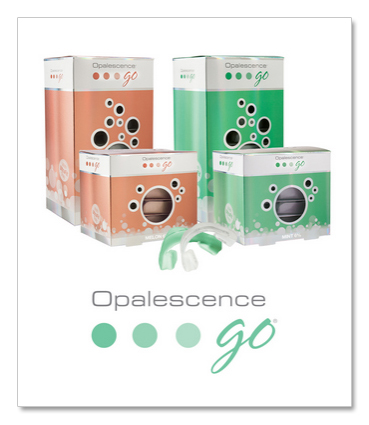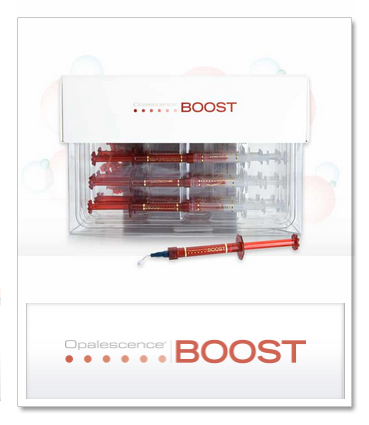 How does teeth whitening work?
Working from the inside out, the active ingredients in Opalescence gels penetrate your teeth to break down the discolored molecules deep down in your teeth, removing stains and whitening your smile. Opalescence gels contain potassium nitrate and fluoride which have been shown to strengthen enamel, decrease sensitivity, and help prevent cavities!
Is teeth whitening for everyone?
Teeth whitening is a safe, comfortable way to get a bright, white smile. Results and treatment time may vary depending on the level of staining and whiteness desired. Crowns, bridges, fillings, and veneers will not whiten. We recommend visiting your dentist for a prewhitening consult so that they can help you choose the professional option that best fits your needs.
How long do teeth whitening results last?
Teeth whitening results are very stable, leaving you with a stunning smile long after treatment is over. However, there are a few factors that can make teeth lose their luster. Things like genetics, diet, age, some medications (like tetracycline), and certain habits (like smoking) may affect the length of your whitening results. Fortunately, touch-up treatments are quick and easy, helping you get that bright, white smile back.
Will teeth whitening cause tooth sensitivity?
Tooth sensitivity is a relatively common side effect of teeth whitening. If sensitivity occurs, it is often temporary and will go away once you've completed the whitening process. Opalescence products include desensitizing ingredients like potassium nitrate and fluoride to help reduce sensitivity and provide additional comfort.
Will teeth whitening weaken my teeth?
Opalescence products include potassium nitrate and fluoride. Potassium nitrate has been shown to help reduce sensitivity. Fluoride has been shown to help reduce caries and strengthen enamel.
What options are available to whiten my teeth?
Opalescence has been specially formulated and is available in many different concentrations, delivery options, and flavors. This means that you can whiten in a way that best fits your lifestyle. Whether you want to whiten your teeth with a custom tray, prefilled tray, or with an in-office whitening treatment, Opalescence has a professional whitening option for you.
I've heard of some whitening treatments that require a bright light to be shined on my teeth. Are these lights really effective?
Lots of other in-office whitening treatments use a light or a laser during the whitening process. You've probably seen commercials for these kinds of teeth whiteners. Or maybe you've even seen kiosks in the mall where they'll use a light to whiten your teeth. Are these lights and lasers really effective, though?
The answer is no. Current research shows that hydrogen peroxide alone (the whitening agent used in Opalescence Boost) is effective in whitening teeth, and that light activation adds no additional benefit.